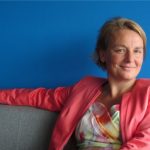 Meet Annick Schmeddes, the founder of Sustainable Talent, the leading sustainable career agency in the Netherlands. Early 2016, she led a workshop for Nyenrode alumni and we've kept in touch since. As talent increasingly includes sustainability performance as a factor in deciding where they want to work, it was high time for an interview about her drivers and vision. Here is what Annick said about entrepreneurship, applying your talents, and scaling up.
Putting our brightest minds to work on our greatest challenges
"Wouldn't it be great if all talented people applied their skills towards more a more sustainable economy? There are so many people eager to contribute to a better world through work. Yet many don't know how. My mission is to make finding their way to contribute easier.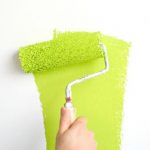 The connection between sustainability and talent used to be quite different. In an attempt to retain talent, companies would allow employees time off to participate in projects in developing countries or something similar. In these projects, some people apply their key skills, yet others resort to manual labor that does not do justice to their unique added value. Like a financial expert painting an NGO's new office. Wouldn't it be better to have that same person provide financial training and coaching instead?
As a matchmaker for such projects, I would often see quite the opposite of the intended effect. After a few months away working on some of humanity's real challenges, they were even less motivated to go back into their old roles. Instead, people coming back from these projects would ask me to help them find more meaningful work in the Netherlands. That's why I started Sustainable Talent in 2011.
Empowering talent to drive change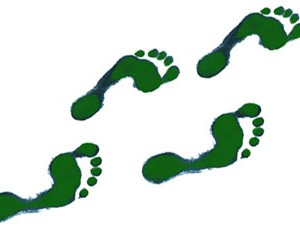 Sustainable Talent currently helps 500 people per year, mostly through coaching people eager to make a next step, a more sustainable step in their career. I help people determine how they can best apply skills they already possess to increase their positive sustainability impact. To empower them to start from what they're already capable of and who they already are. As relevant, I also connect them to people from my vast sustainability network in the Netherlands, to further sharpen their ideas about their own sustainable career path.
The roles in which they end up are perhaps not what you'd expect. Some do indeed become sustainability managers, but it's just as important to have people in operations, marketing, and finance willing to drive the transition to more sustainable business. Companies need sustainable talent throughout the organization, not just in the sustainability team. The sustainability manager can't drive change alone but needs leverage through sustainability-minded professionals in other parts of the business. For a real transition to a more sustainable business model, a company needs sustainability ambassadors throughout the company. It's all about personal leadership and the ability to fuel change. Technology and money are also needed, but the keys to real change are always in the hands of people.
Scaling up for greater impact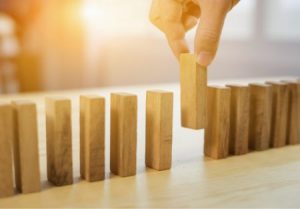 I dream about scaling up to support a million people in one way or another. Not every person needs individual coaching to take steps on their sustainability journey. Some people benefit tremendously from just one group session or webinar. So we're currently experimenting with new ways to reach and support more people.
One of the things we've added to our services is peer empowerment workshops for sustainability managers. We help them create more leverage by learning from each other. For example, on how to engage people throughout the company. I'm also very excited about the Sustainability MBA in One Day events we've just started staging. The world of sustainability is evolving so rapidly and there's so little time to keep up to date with all the great new content. So we've created a one-day program which highlights key developments and helps people find those new things that are most relevant for them and their company.
What I like most about this scale-up phase is finding and defining new partnerships. Sometimes I find myself collaborating with people I might consider competitors. But in the end, I guess we're all in this together and we need each other to scale up the number of sustainable talents across companies – all for positive change!"
For more information about Annick and her work, check out her LinkedIn profile, follow Annick on Twitter and check out the Sustainable Talent website (in Dutch). For those who don't read Dutch, here's an earlier post in English with her top tips for integrating sustainability into your career.
Interview by Marjolein Baghuis (@mbaghuis) for Change in Context. To read interviews with interesting people, book reviews and other posts about change, communications and sustainability, please subscribe.