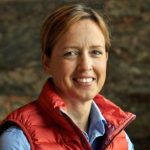 Meet Mihela Hladin-Wolfe, Environment and Social Initiatives Manager at Patagonia. Unsurprisingly, we keep running into each other at various sustainability events. Most recently, we ran into each other at the People's Climate March in Amsterdam. It's high time for climate action. And for an interview with a woman who has dedicated so much of her life to helping people make the world a better place.
No simple solutions to complex problems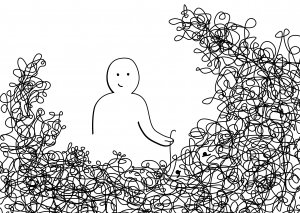 "For the future, we need a living planet. Not just for the planet itself, but also for ourselves, for our own health and quality of life. One really difficult paradigm shift required to get to this future is that we need to want to consume and produce less. It is very hard to get people to want less, because 'more is better' is such a basic paradigm. Earning more, consuming more, selling more is all considered good. Economic growth is good, we think.
Changing how we consume is hard work
It's hard to change how we consume. For most people, it's nearly impossible to feel the relationship between their actions and their environmental impact. The two are just so far removed from each other. If you decide not to buy a new car, sofa, jacket or plane ticket, when will you notice you are making a difference? Yet I'm hopeful this is changing, as increasingly people are informing themselves on the state of our planet and the underlying causes. Also, unfortunately, it's easier for people to personally notice changes in everyday things like air quality and the weather. All you need to do is to think back to how these things were 20 years ago. Our grandparents didn't witness the same scale of change. In their lifetime, the environmental changes were not as visible as they have been in the last decades.
In search of relevance, aspiration, and solutions
I'm a big believer in helping people to understand the challenges and to find their own solutions, rather than telling them what to do. There are so many people telling others what to do, competing to offer the best solutions. We can't just shout about the negative impact and the urgency to decrease the "bad". We also need to focus on increasing the "good" and offer aspiration and inspiration. As I feel that is what's really needed to get people into action mode. All change starts small and seems unlikely at first. It's OK if the solutions start out small, as long as they connect to things that really matter. And have the ability to scale up over time.
Loving a place isn't enough, you have to have a willingness to protect it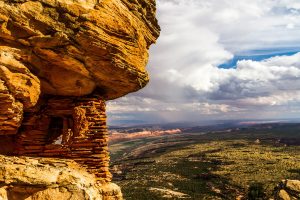 Change is all about people, and my job is all about empowering people to create change that matters. Every year, Patagonia commits 1% of its revenue to the preservation and restoration of the natural environment. We get involved directly with various grassroots environmental groups making a difference in their local communities. One of the examples is our involvement with the Bears Ears area in Utah, which became a national campaign for public lands. Untouched nature and indigenous tribal lands, both threatened to be taken away for the oil underneath. We featured a short movie about a grassroots movement to protect it. At first, it did not get picked up. But, by dreaming big and successfully calling on Obama to declare the area a national monument, things really shifted. Unfortunately, the Trump administration is now looking to reverse that decision. We're back on the campaign trail to prevent that.
In addition to direct funding and campaign support to the groups, we also provide training to a wider network of grassroots organizations. Through a book and through a capacity building biannual conference for grassroots activists.
Giving nature a voice inside and out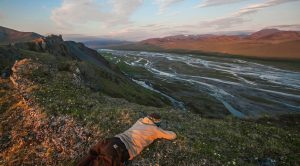 There are so many great ideas to protect nature, but for them to succeed, you really need to engage people. This has to be done in a credible and authentic way, with both long-term perspective and commitment. And it involves taking risks, as a company and as a person. Sticking your neck out for things that matter, providing nature a voice. Only then can engagement create impact. As a company, Patagonia is in it for the long-haul. What really helps is the fact that we don't have to dance to the profit demands of our shareholders. Instead, through our founders Yvon and Malinda Chouinard's deep and personal commitment to nature, they are the ones that urge us to keep taking risks. Because of this, people join us in creating momentum – coming to our events and getting their networks engaged. They also reward us with their business.
Inspiring the entrepreneur within
And so we're back to the challenge of growth and consumption. There aren't many companies I can see myself working at, but at Patagonia, I feel right at home. At work, I am inspired by people like Urgenda's Marjan Minnesma, using grace and strength to set things in motion. And of course, inside and outside of work, nature is a key source of inspiration. Someday, I would really like to live a completely self-sustained life for a while. Offline, off-grid, off everything and really be one with nature. But for now, I want to use our company's voice and mission as a tool to accelerate change."
For more information on Mihela and her work at Patagonia, check out her LinkedIn profile or follow Patagonia on Twitter.
Interview by Marjolein Baghuis (@mbaghuis) for Change in Context. To read about interesting people, book reviews and other posts about change, communications and sustainability, please subscribe.