For years, I've been supporting chocolate – and change – maker Tony's Chocolonely to create their annual report. My kids and my colleagues love that I work for them. Because I always return from meetings with their yummy chocolate in funky flavors. Their bars are a treat, but what inspires me most to work with them is their commitment to creating positive change in the industry. Here's my take on their key ingredients for positive change!
Crazy people raising the (chocolate) bar
Positive change usually starts with frustration about an issue plus people crazy enough to doing something about it. And this ccompany started just like that. Investigative journalists were shocked to find out how much child labor and slavery there is involved in nearly all chocolate. In 2006, in an attempt to prove that it could be done, they produced 5000 bars of slavery-free chocolate. As this first batch sold out in just a few hours, they turned the experiment into a company. The company tagline says it all: "Crazy about chocolate, serious about people."
Partners towards a common goal
A shift to more sustainable business practices is needed at all steps along the chain. From cocoa farmers, chocolate companies and governments, to retailers and consumers. The people at Tony's understand they cannot transform the cocoa industry by themselves. Tony's therefore developed a roadmap towards its mission: "Together we make chocolate 100% slave-free".
The roadmap engages five key actors in the industry to work towards this common goal:
Strengthen farmers to increase their income
Engage the largest companies in the industry to take action in their supply chains
Encourage retailers to leverage their buying power
Push governments to adopt and enforce legislation
Enable chocofans to raise awareness and spread the message
Scaling up for real movement
To really engage partners along the cocoa chain, Tony's knows there needs to be a business case every step of the way. Its own story and success provide lots of inspiration to get different parties to act.
At the launch event for its 17/18 annual report that scale became very clear:
Over 5,000 farmers benefit from the special premium Tony's pays, nearly 1,000 farmers are involved in awareness-raising activities to prevent unwanted child labor and slavery;
The Netherlands' largest retailer Albert Heijn announced it will use Tony's principles of cooperation for 100% slave-free chocolate for its very successful private label chocolate brand Delicata. World leading chocolate manufacturer Barry Callebaut supports the change process;
5,000 chocofans joined the party, over 8,500 people support Tony's mission as Serious Friends;
And the brand became the market leader in the Netherlands with a market share of 19%. Net revenue grew by 23% to nearly € 45 million and a net profit margin of 4.5%.
Relentless ambition for chocolate and change
Nice numbers for a company that produced its first bar of chocolate just 12 years ago… But they know there's still a lot of work to be done. Therefore, Team Tony's continues to work – and party – very hard to increase its own impact by expanding the business to other countries and continuing to drive collaboration in partnership with many others.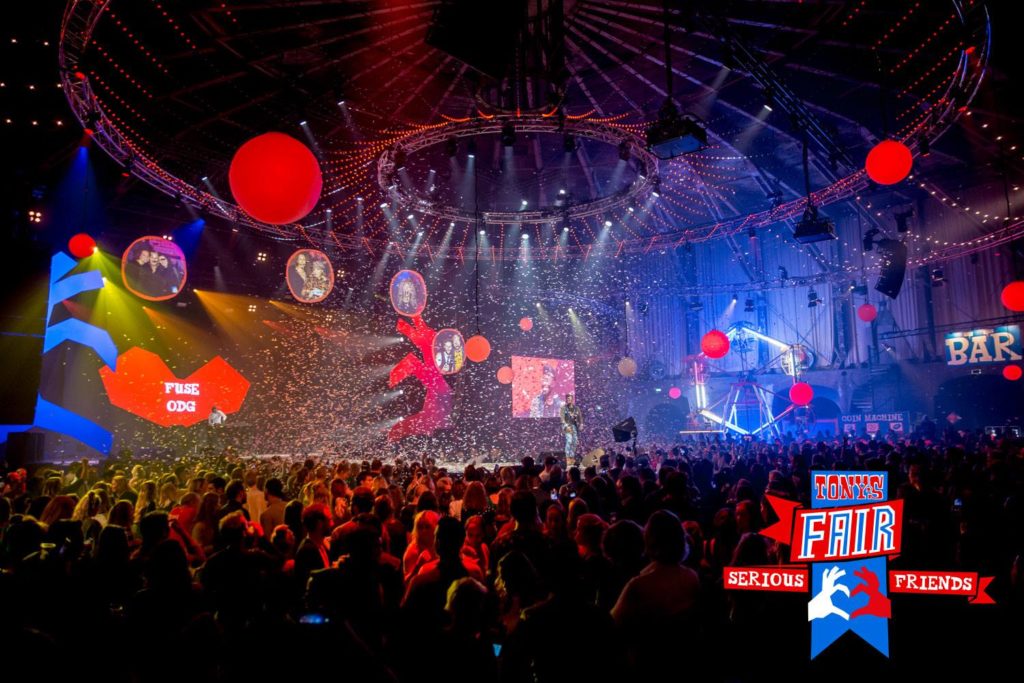 Written by Marjolein Baghuis (@mbaghuis) for the Change in Context blog and The Terrace website. To read about interesting people, book reviews and other posts about sustainability, change, and communications please subscribe to this blog in the right-hand column.