What do Unilever Executive Hanneke Faber and documentary filmmaker Renée Scheltema have in common? For starters, they're both Dutch women, with a journalism degree from an American university. They both have a strong conviction on how to create a better world. And the two of them met at the Ivy Circle sustainable movie night hosted by Unilever on September 3, 2018.
More purpose, less plastic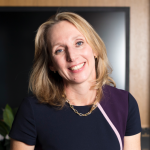 President Europe and Member of the Unilever Executive Team, Hanneke Faber opened the event with an introduction to the Unilever Sustainable Living Plan. This isn't a sustainability strategy to work in tandem with corporate strategy. This is Unilever's business strategy. Unilever's vision is to grow their business, whilst decoupling the environmental footprint from growth and increasing its positive social impact. This translates into three main goals for 2020:
Improving health and well-being for more than 1 billion people;
Reducing the environmental impact by half;
Enhancing the livelihoods of millions.
Unilever also strives to deliver benefits to consumers around the world and with that an attractive profit for its shareholders. The year 2020 is getting close. Some goals are within reach; others will be more challenging to meet. Hanneke is particularly concerned about plastics. The office is rapidly becoming plastic-free, yet she feels Unilever needs to do more to cut plastic in packaging. And she feels there is tremendous opportunity to embed a purpose in all brands to serve a greater good. The numbers speak for themselves. In 2017, Unilever's brands with a strong societal purpose outperformed their other brands by 46%. They also delivered 70% of turnover growth. But there's work to be done, even in a company recognized for its sustainability performance.
Reconnecting money to nature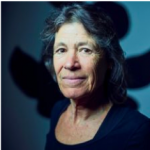 Renée Scheltema was at the event to introduce her award-winning documentary Normal is Over. It captures her personal search to understand how our economic and financial systems connect around the issues of climate change, species extinction, resource depletion, and income inequality. The documentary also offers solutions and hope.
The filmmaker also shared her dream to start working on a sequel with an even stronger focus on solutions. She has set up the Making of the Future Foundation to raise money for a new film and to make sure Normal is Over reaches a larger audience around the world. She is currently working on an edit of Normal is Over, and then wants to embark on a new journey.
Interaction for positive change at Unilever and beyond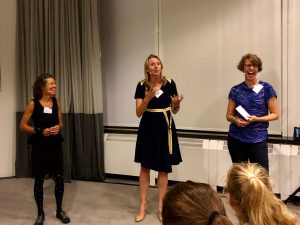 The film sparked a lively discussion between the speakers and the audience, touching on topics like decaying money and shares, roadmaps for a better world, and opportunities to screen the film in schools and universities. When asked what the filmmaker thought of Unilever's strategy, she was quite direct.
"It's nice that you are working on sourcing your products in a more sustainable way. But do you ever stop to think about whether the world really needs all you produce?"
At the Unilever office, the discussions continued for a long time, over veggie snacks, Ben & Jerry's ice cream and drinks. People from inside and outside Unilever were pleasantly surprised that Unilever would host a film like this. Unilever people reflected on what sustainability really means in their role. Even the event manager questioned if it would have been better to serve all vegetarian food. Several people complimented Hanneke for her personal conviction and her ability to say that there's work to be done. Many corporate leaders only talk about the achievements and much less so about the hard work still ahead.
The event really touched people, as the discussions even carried on beyond the event. On my way home, at the Rotterdam train station, I spotted three gentlemen still in deep discussion at 10:30 pm!
The Ivy Circle event at Unilever drew a crowd of over a hundred people. It was a nice mix of Unilever staff, alumni of the North American universities united in the Ivy Circle, and other guests. Therefore, a big thank you to Unilever is in order for hosting this very special evening. I much enjoyed organizing and moderating this event!
Written by Marjolein Baghuis (@mbaghuis) for the Change in Context blog and the Ivy Circle website. To read about interesting people, book reviews and other posts about sustainability, change, and communications please subscribe to this blog in the right-hand column.